Courses in the Molnár János Cave
Our dive center regularly organize cave diving courses. There are different level courses in several systems (IANTD, GUE, UEF, TDI). Our experienced instructors and purpose-built facilities ensure your thorough and enjoyable course. The warm and clear water makes the training dives nice and exciting all year round.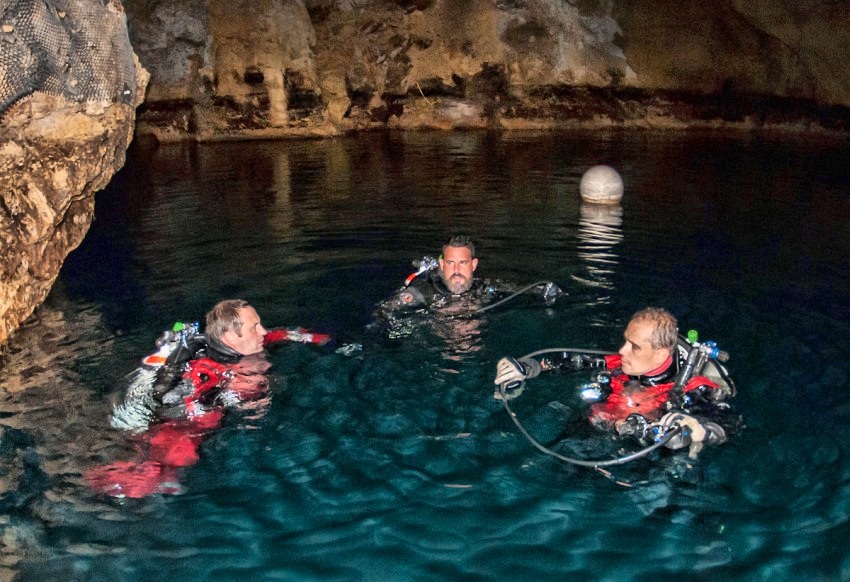 If you are interested in our courses, please write to our email address: .
---
Offer for diving instructors
Are you looking for a place to organize a cave diving course? Look no further! Budapest is easily accessible, the Molnár János cave located in the heart of the city and we can provide anything you would need for a diving course.
You can arrive year round, the diving conditions are the same. You and your students will find any kind of rental equipments, filling station, comfortable facilities. There is a new lecture room inside the cave, the most authentic location for a course. We provide projector as well and we try to help with your special requests.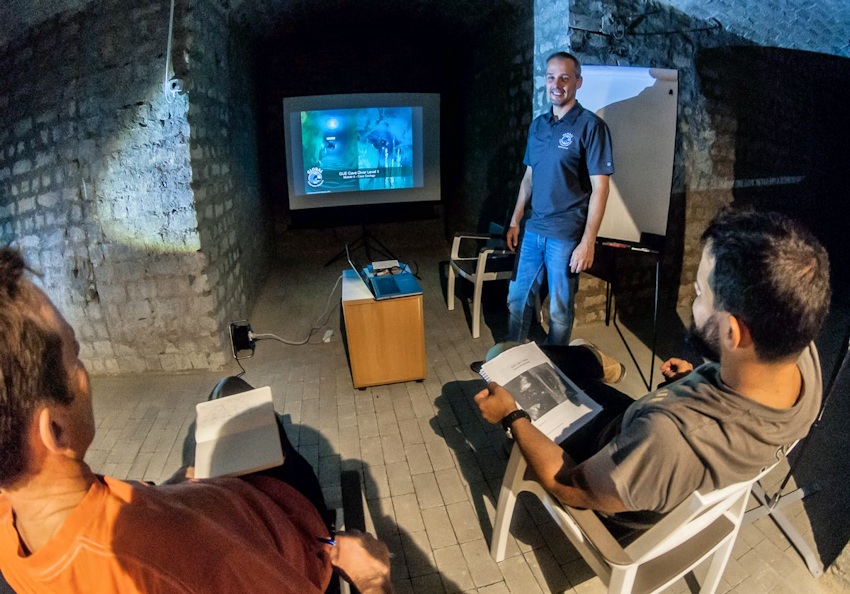 Write to us if you're interested in the possibilty! In the attached file you'll find the general rules of cave diving courses in our dive center.
For the upcoming courses check our News section!
---
Related documents