Welcome to Budapest
You can travel to Hungary by car, by train or by plane. There are flights from dozens of European cities and other continents to Budapest, and some other towns (Debrecen, Sarmellek) have an international airport too. Wizzair and Ryanair offer the most direct flights to Budapest.
Because of the COVID pandemic, all countries have different entry rules. We recommend checking out these sites before you book a trip to Hungary. You will find the latest official information about border crossing, arriving at the international airports, tests, Digital COVID certificates, etc.
The majority of the travelers arrive to the Budapest Liszt Ferenc International Airport, which is only 30 minutes away from the heart of the city. You can choose between the taxi and public transportation (there is a direct bus from the Airport to the city), but won't find Uber. To move around Budapest the best choice is public transportation. You can learn more about the lines and the ticket prices here.
The currency of Hungary is the forint. The exchange rate for 1 euro is 350 Hungarian forints and for 1 USD is 295 Hungarian forints in 2021 September. You can check the daily exchange rates here.
There are plenty of different places to stay from luxurious hotels to affordable Airbnb apartments. As the Molnar Janos cave is not far from the city on the Buda side, we recommend looking for accommodation in its vicinity. This is a good starting point for sightseeing tours after the dives. You can visit the Buda Castle, the Parliament, take a nice boat ride on the river Danube or have a drink in one of the ruin pubs- many things to see and do.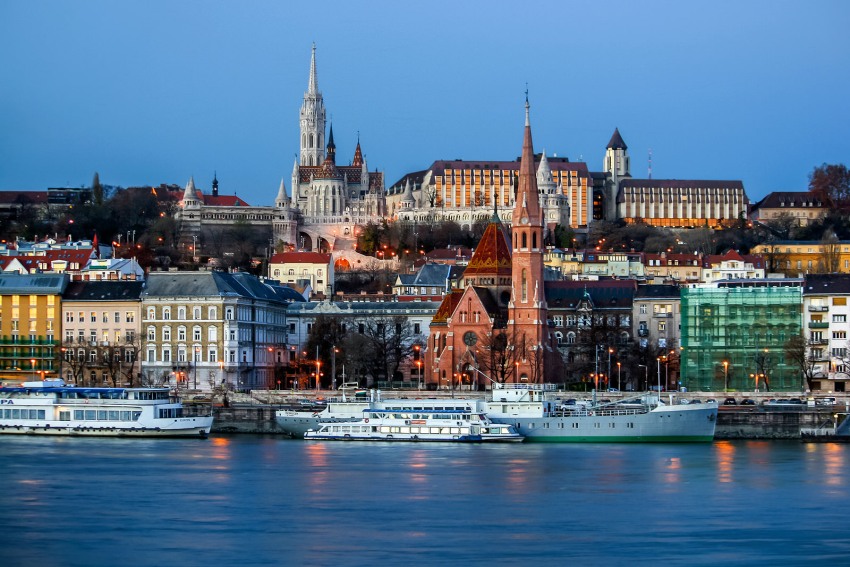 Your family members would enjoy a Budapest trip even if they aren't divers, they can join free walking tours, spend a few hours in one the thermal baths or visit museums while you're underwater. Visit the official website of Budapest for ideas!